THE ULTIMATE ONLINE PARROT FLYING COURSE
Gone Free Flying is one of the most affordable and informative online free flight courses available.
View the video below for a brief introduction to the course.
FREE WEBINAR

Click below to unlock this value packed 25 minute lecture on how to communicate with your parrot. 

WHAT'S INSIDE GONE FREE FLYING PARROT TRAINING COURSE?
In this course, there is over 80+ training videos.
You will also have access to our private Facebook group of other aviculture hobbyists. The private Facebook page is there for members to share progress, give/receive feedback, ask questions, learn and grow together.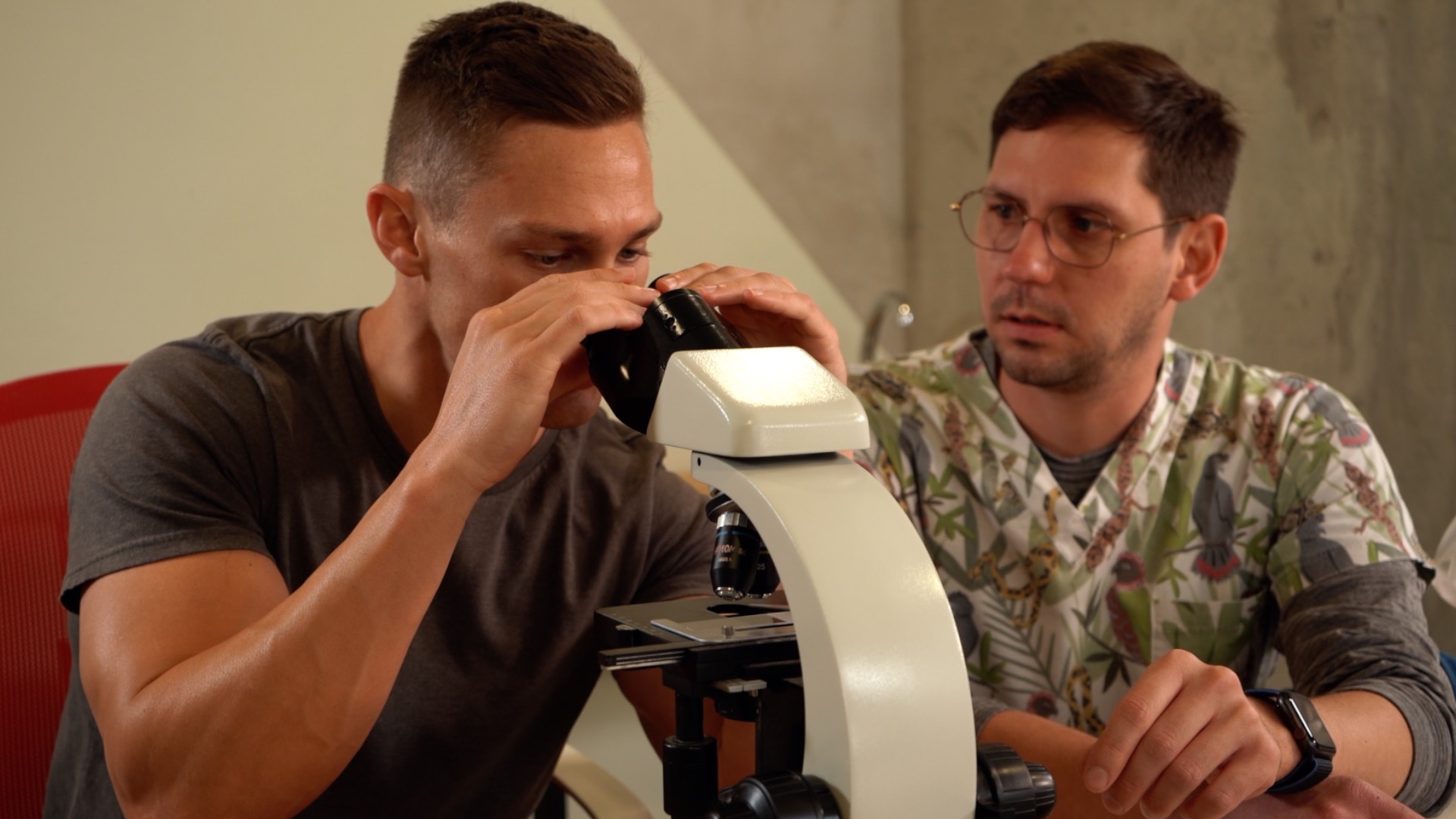 INTRODUCTION
(2 Videos)
Meet Chase Watkin-Jones and Dr. Coetzee de Beer. GETTING STARTED
(5 Lectures + 1 Download)
The equipment needed and selecting the right bird for you and free flight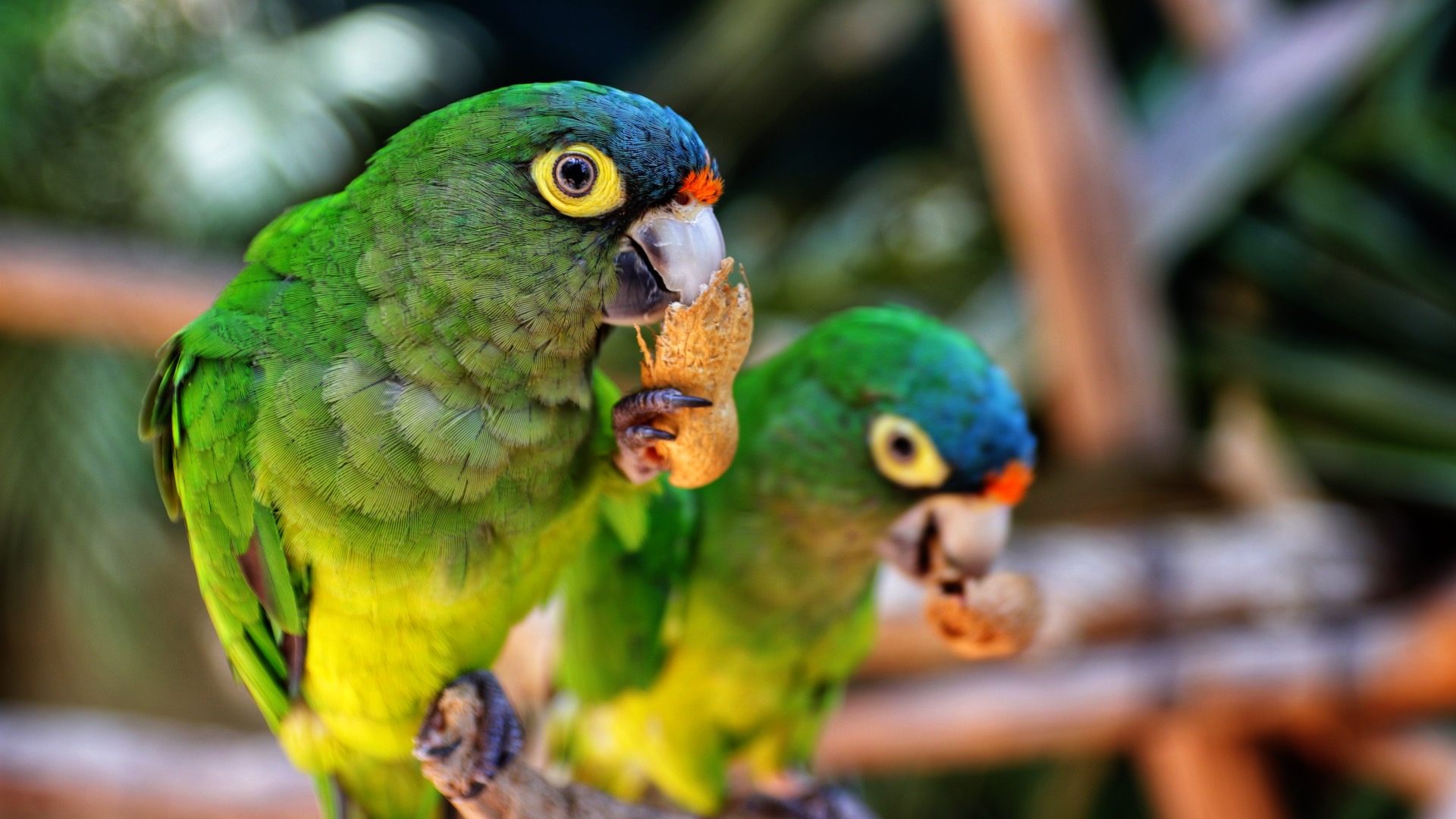 GENERAL CARE
(12 Lectures + 2 Write Ups + 1 Download)
Learn about nutrition, diet conversion, rearing, foraging, desensitisation and more.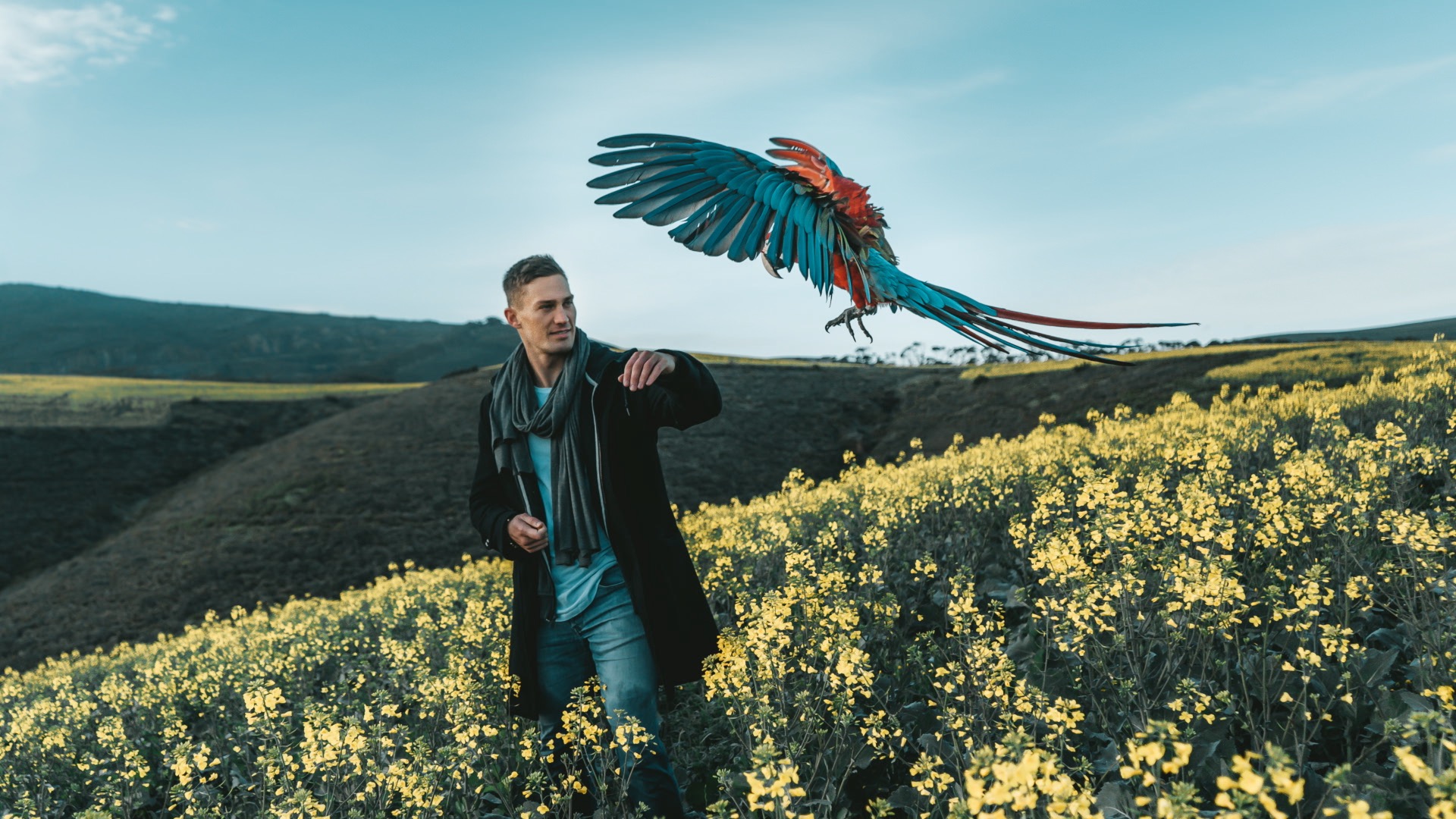 FREE FLIGHT
(50 Lectures + 1 Quiz + 1 Write Up + 3 Downloads)
Learn how to train your bird to fly and return.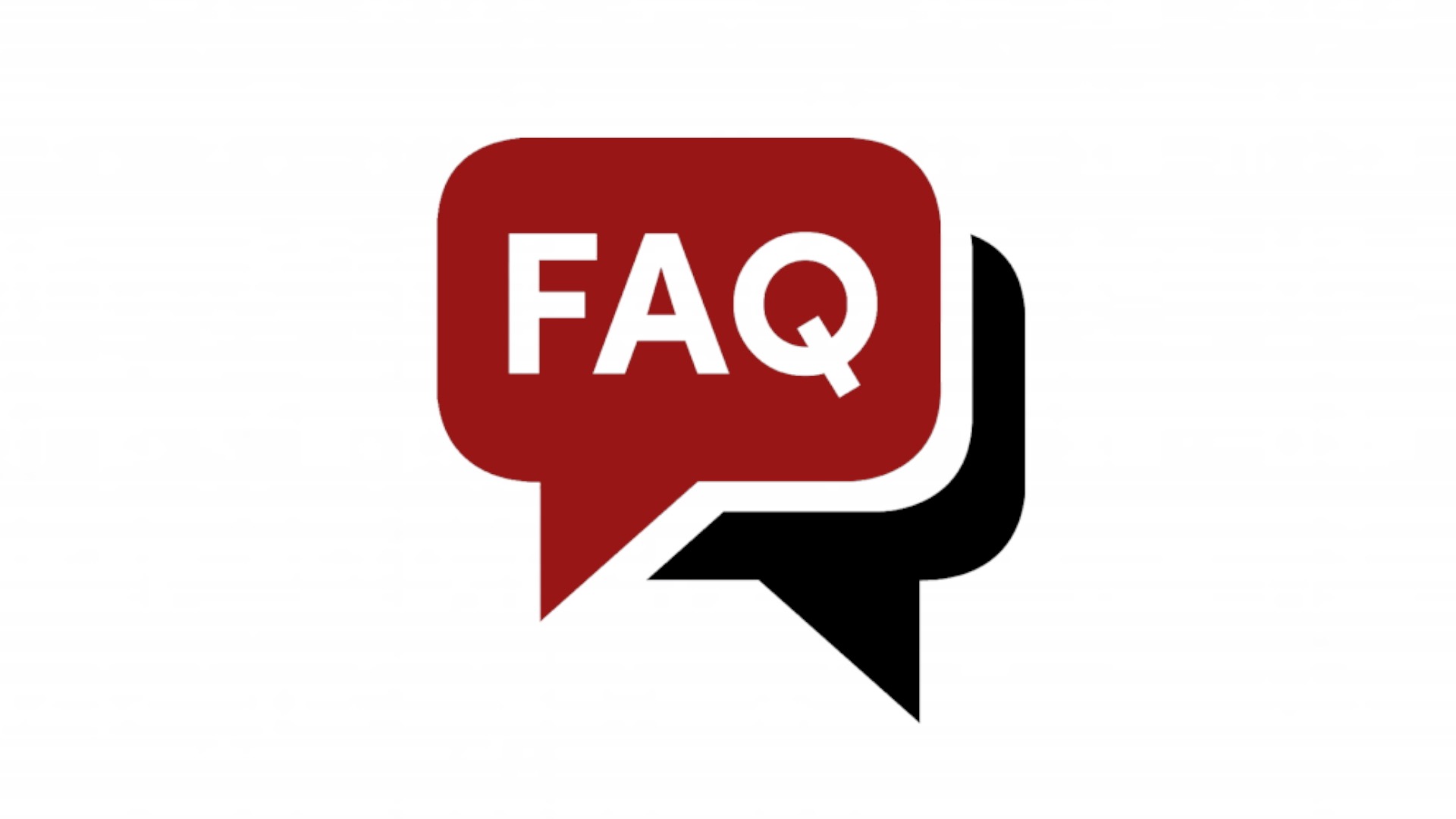 FAQs

(2 lectures)
Section in progress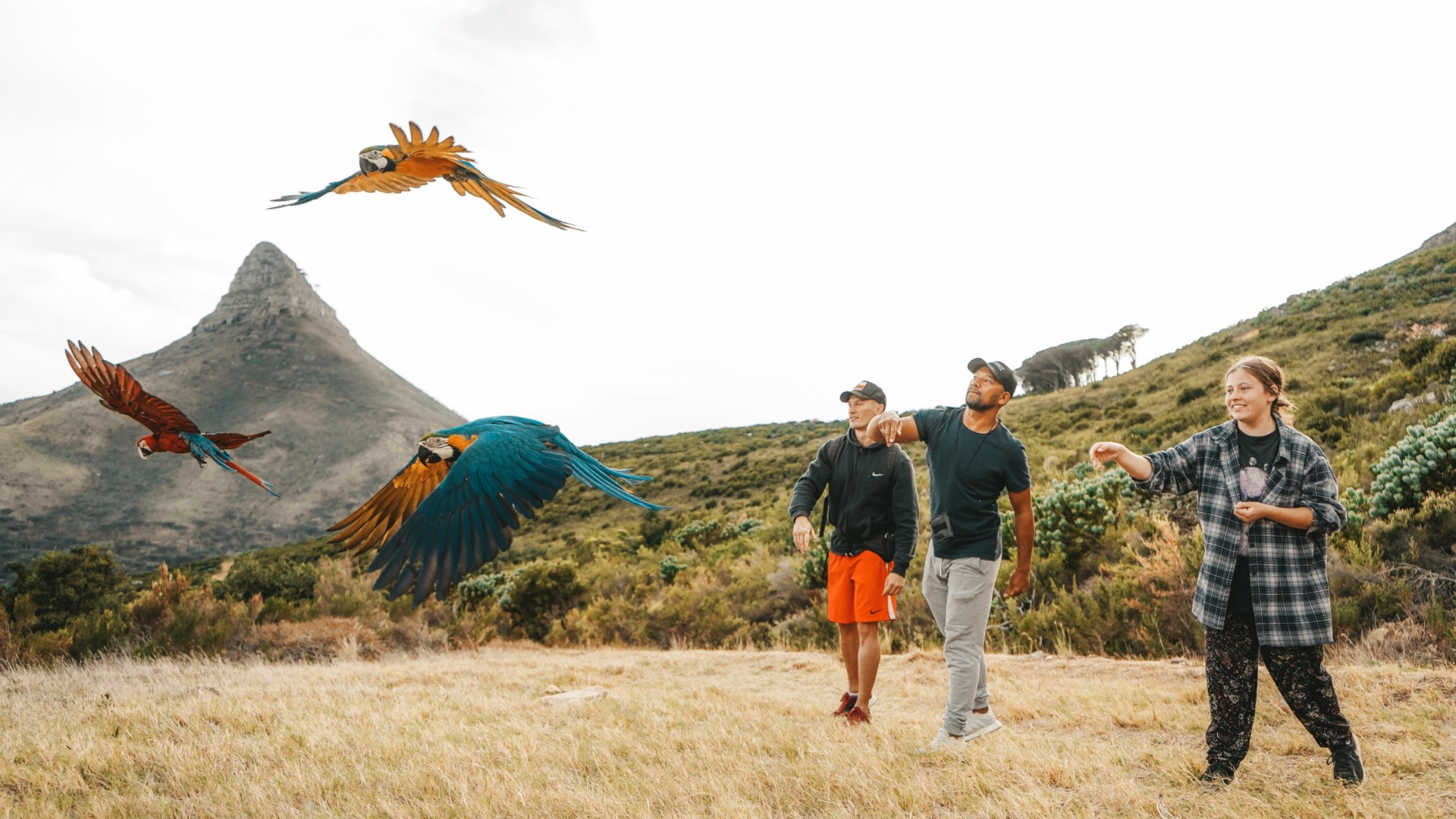 MEMBERS EXPERIENCES
(13 Videos)
Displaying several members first flights.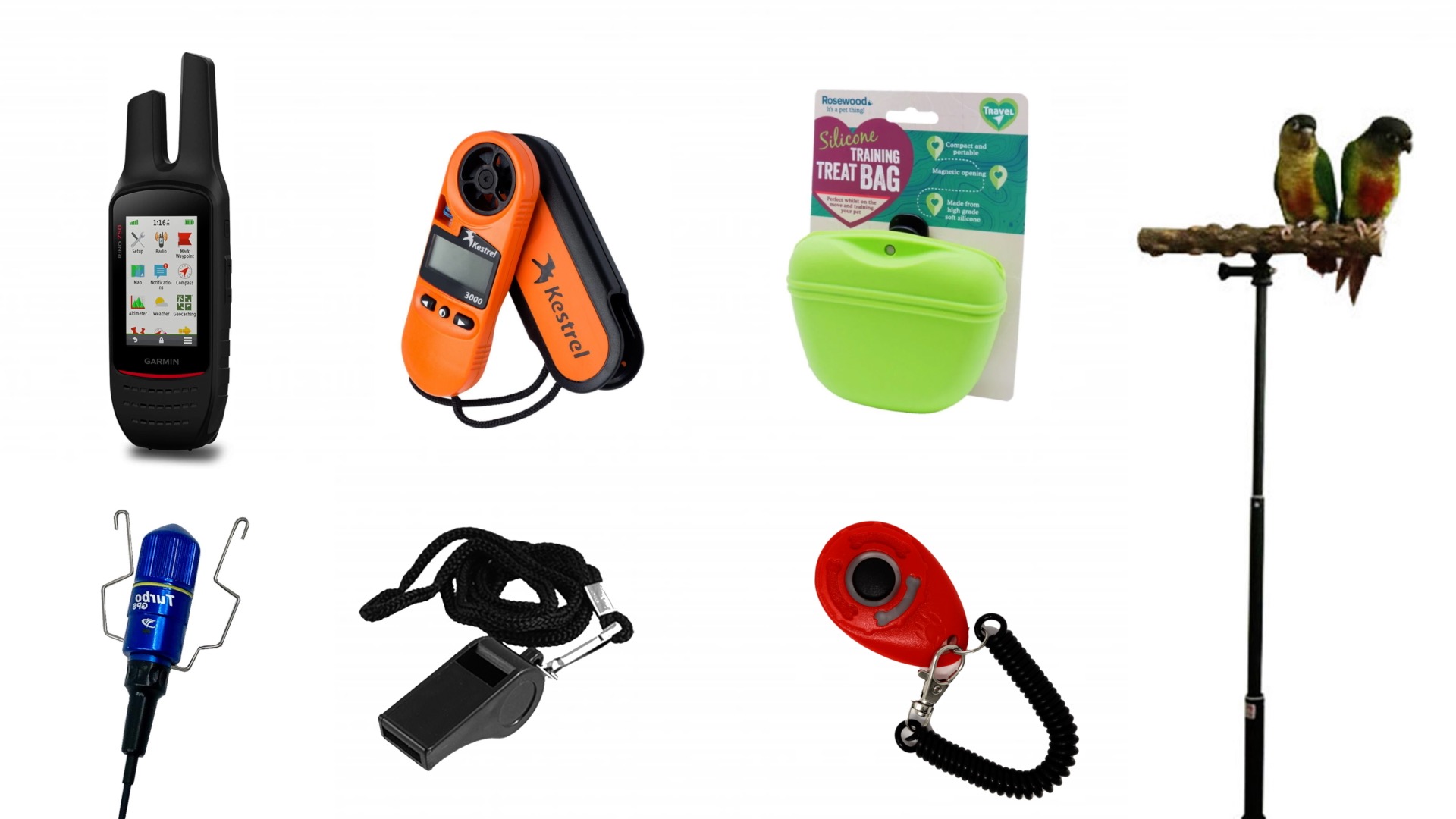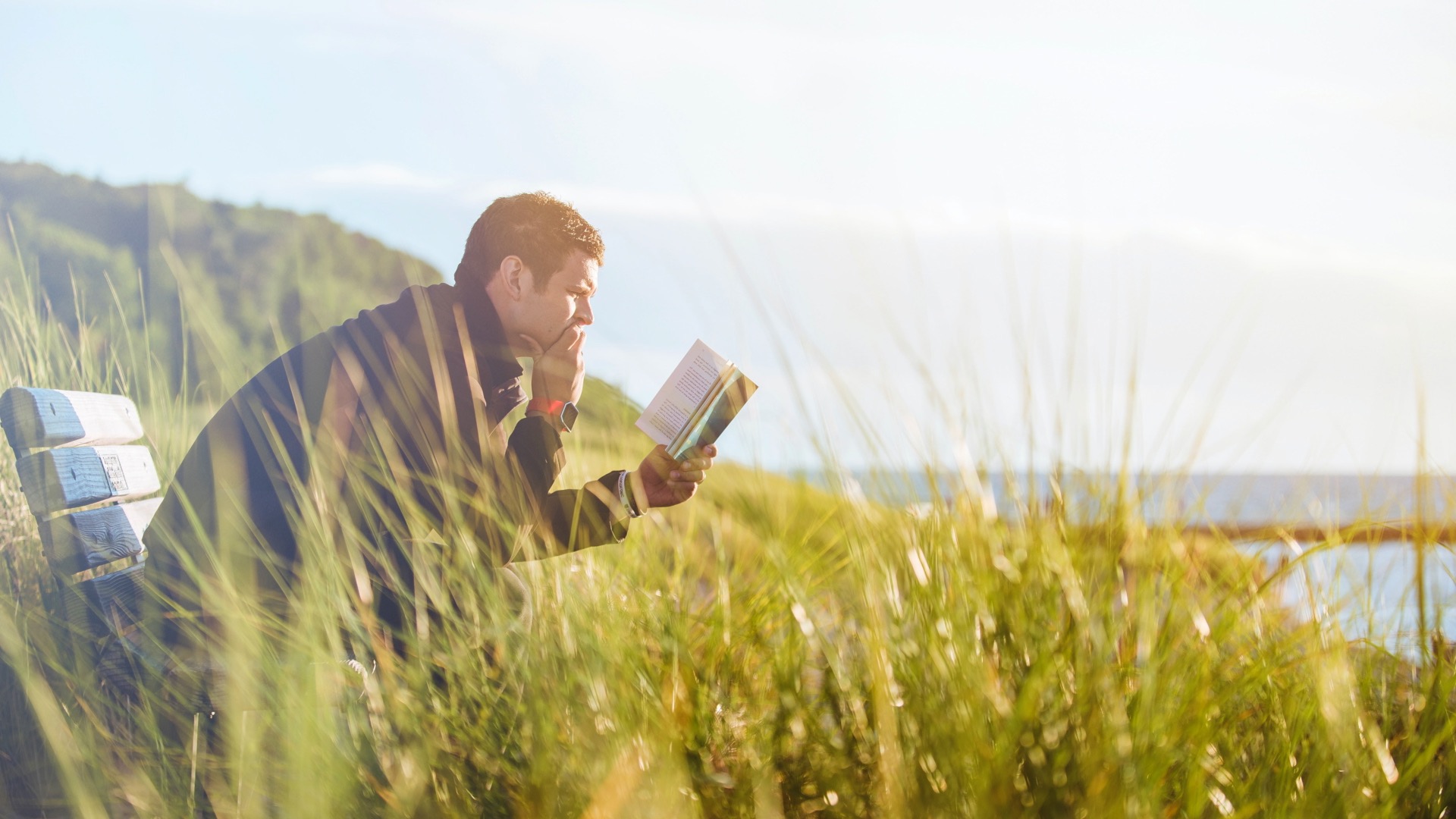 SUGGESTED READING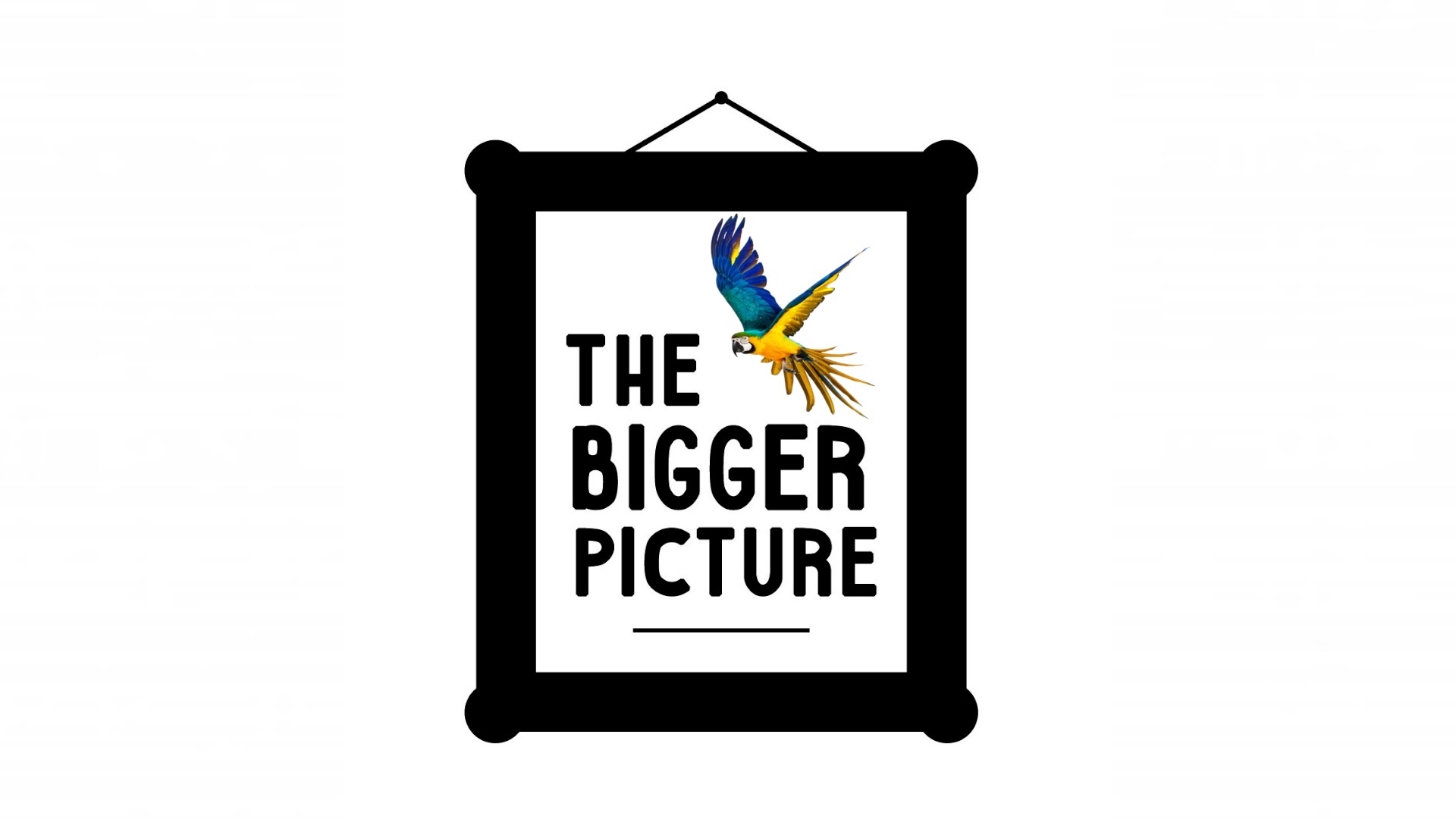 THE BIGGER PICTURE

(1 Video)
Closing video by Chase Watkin-Jones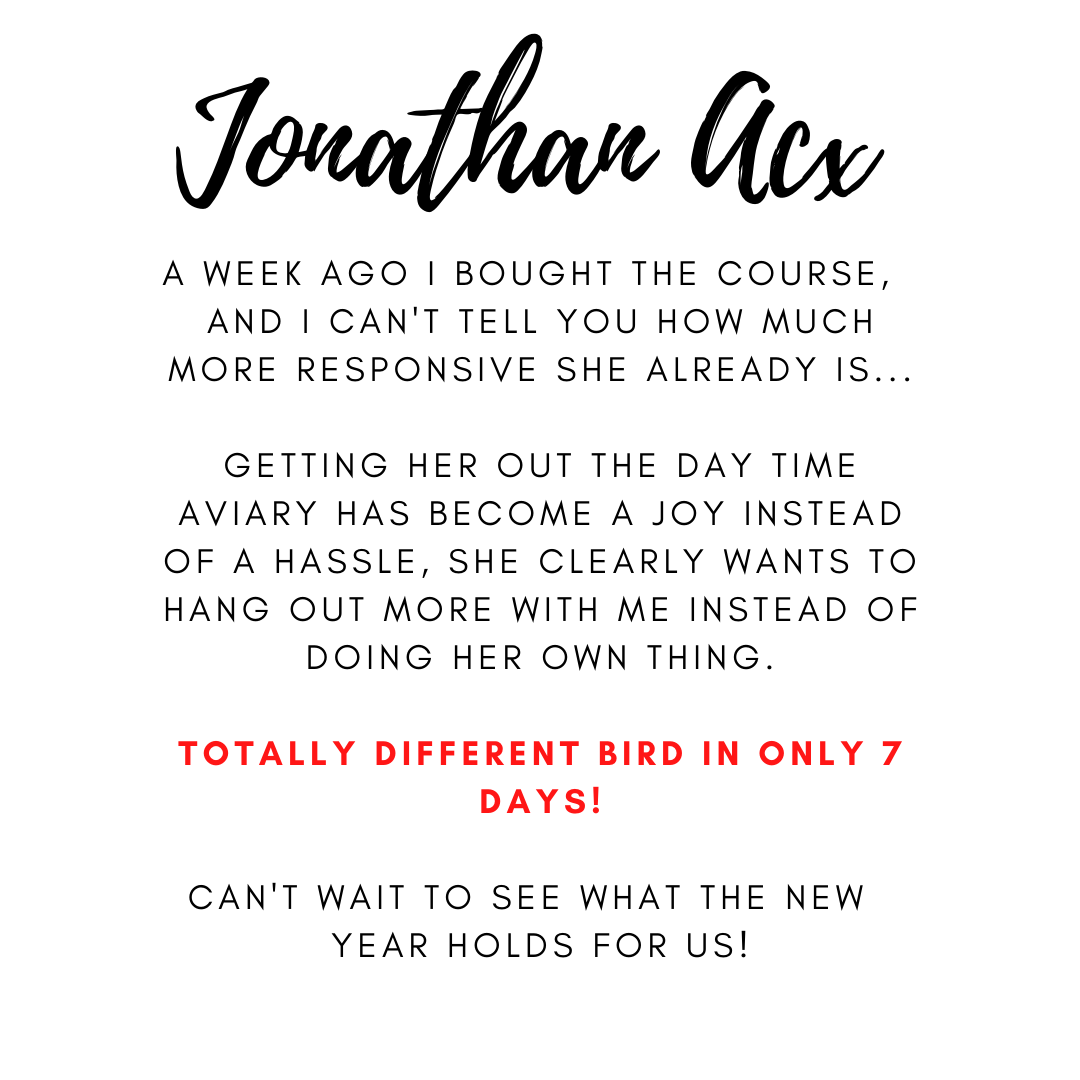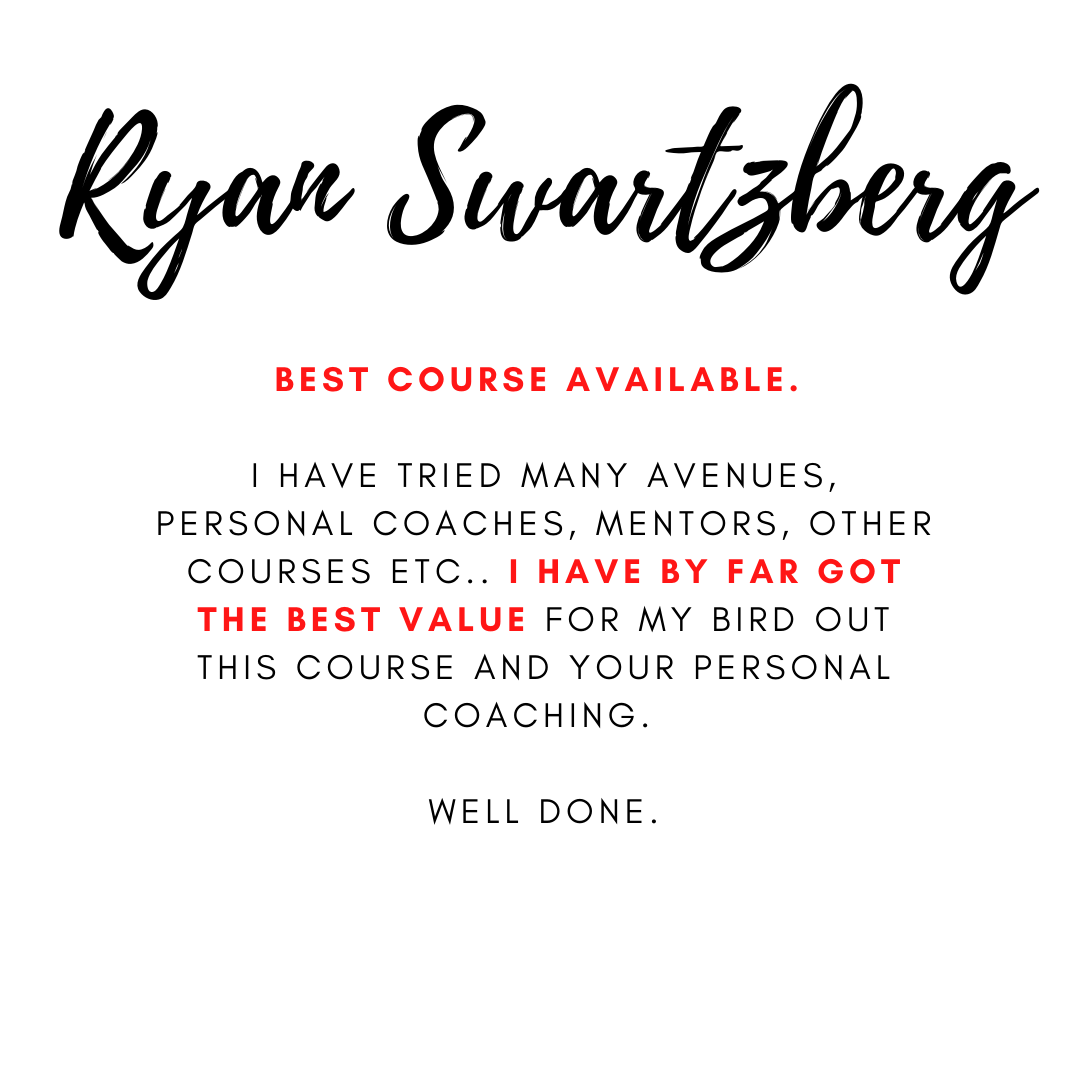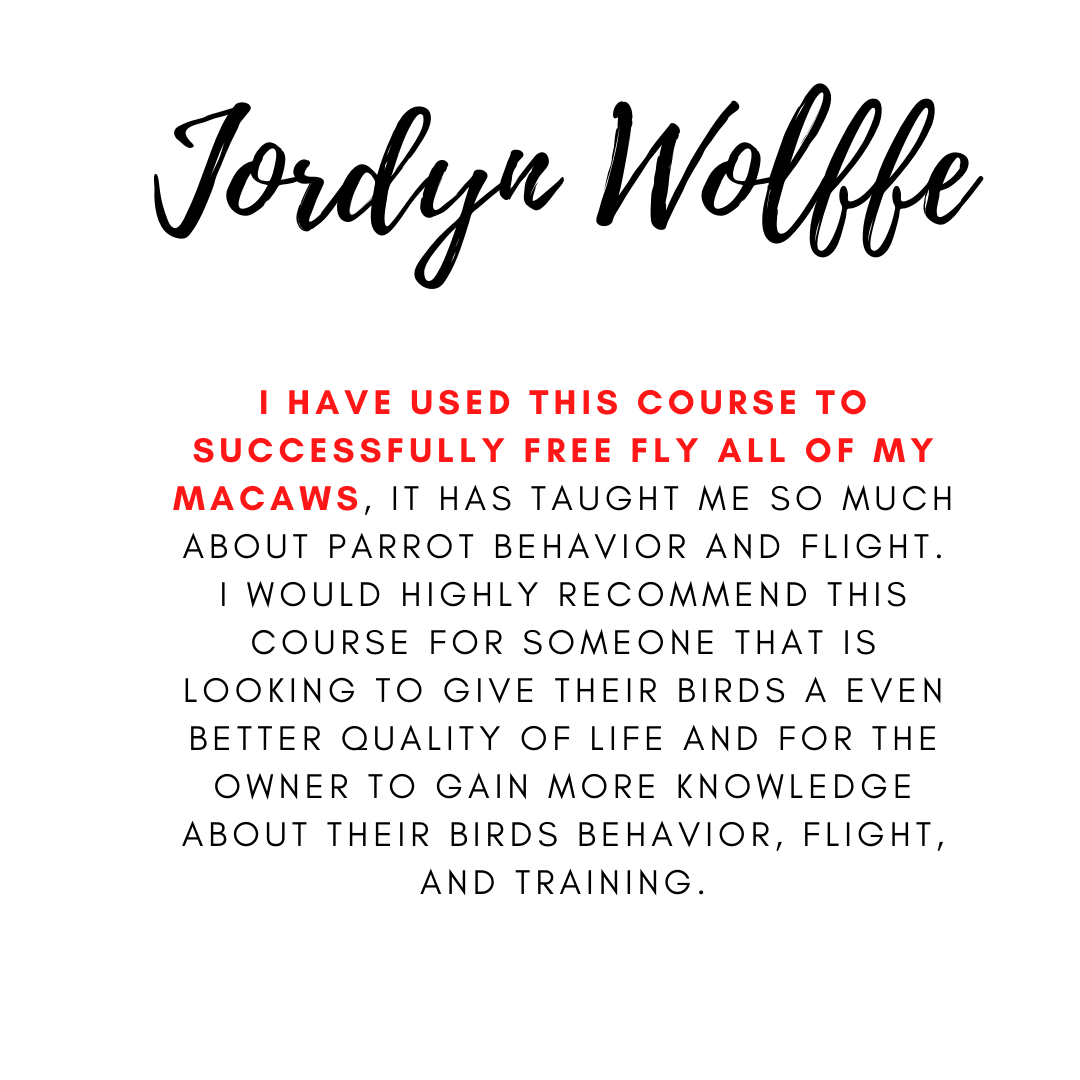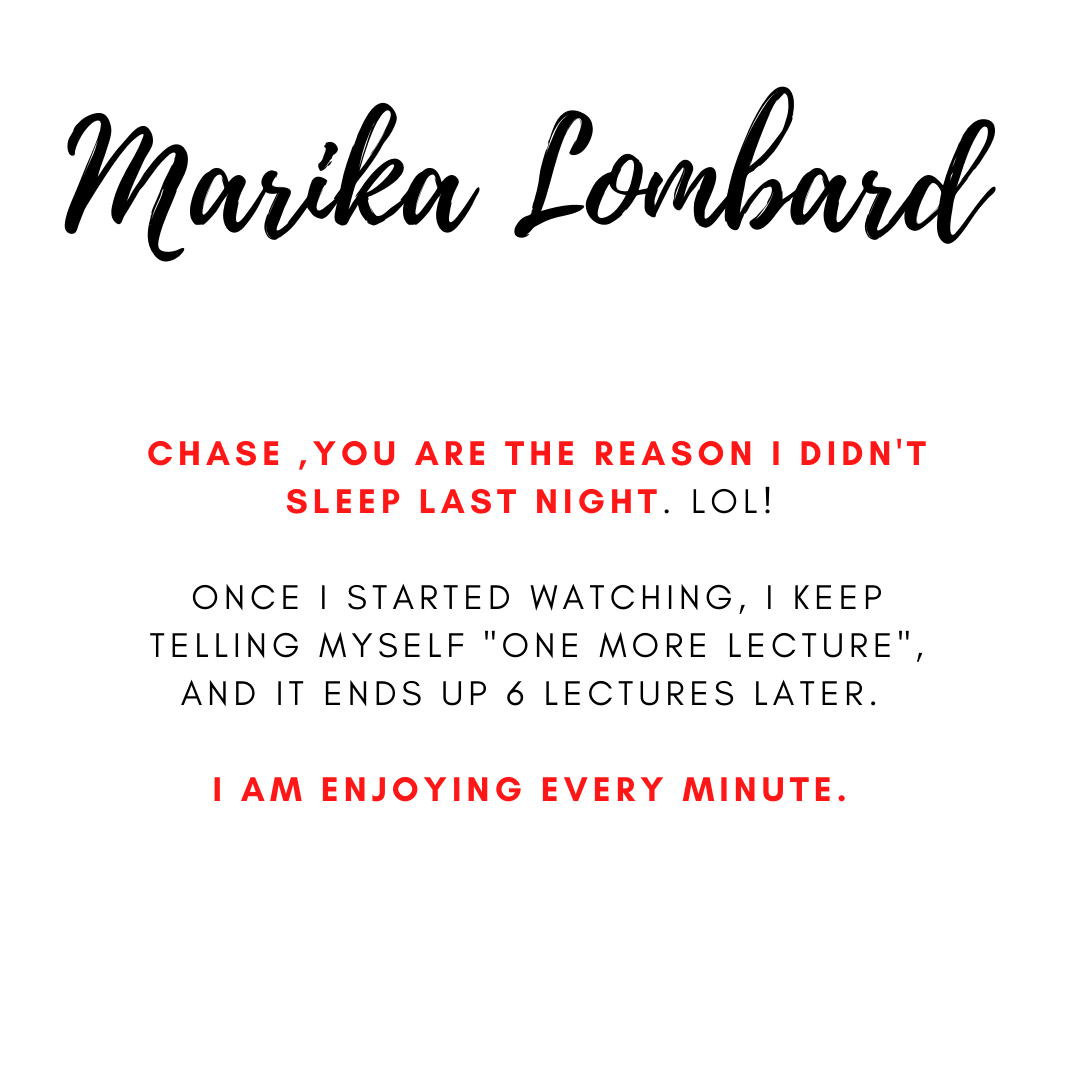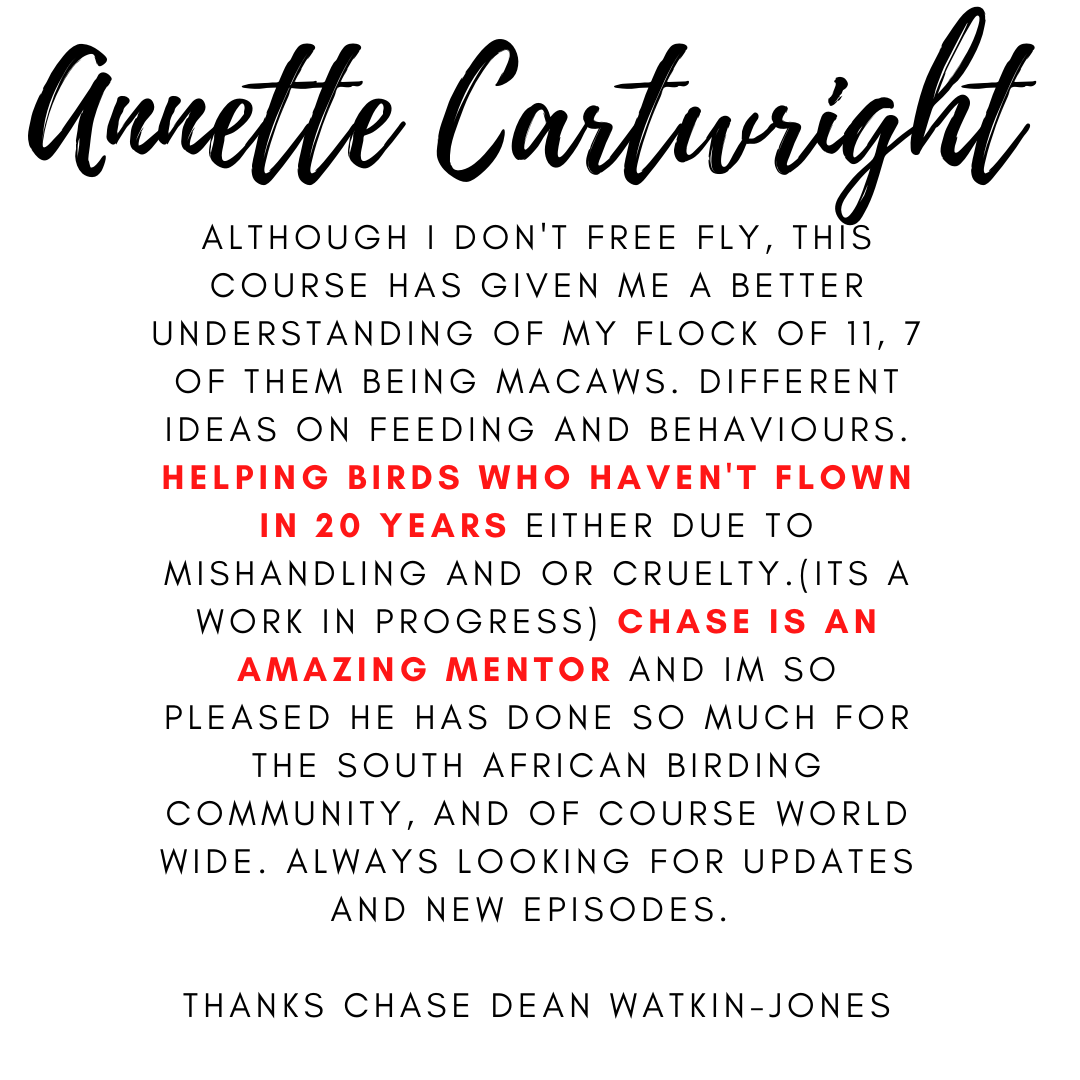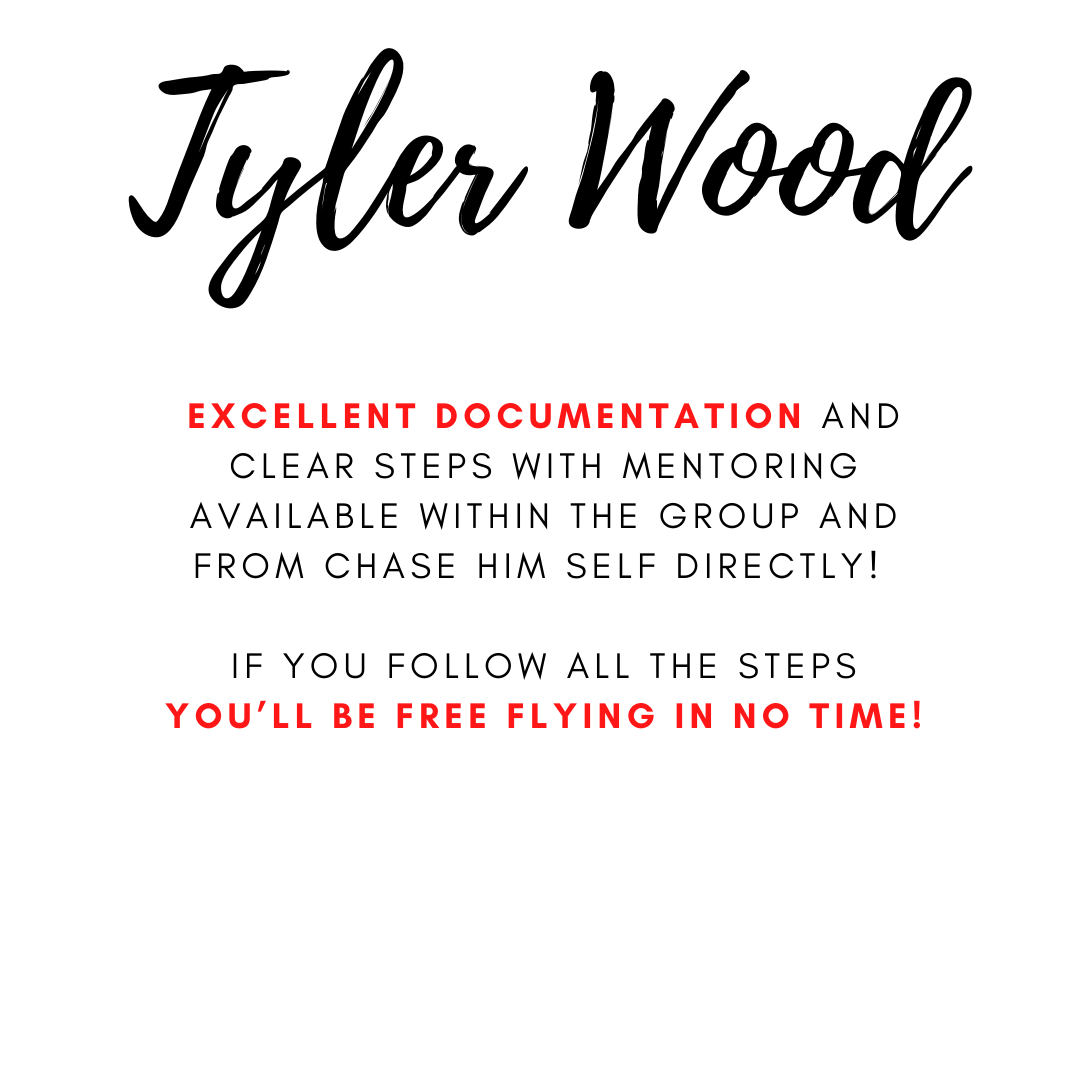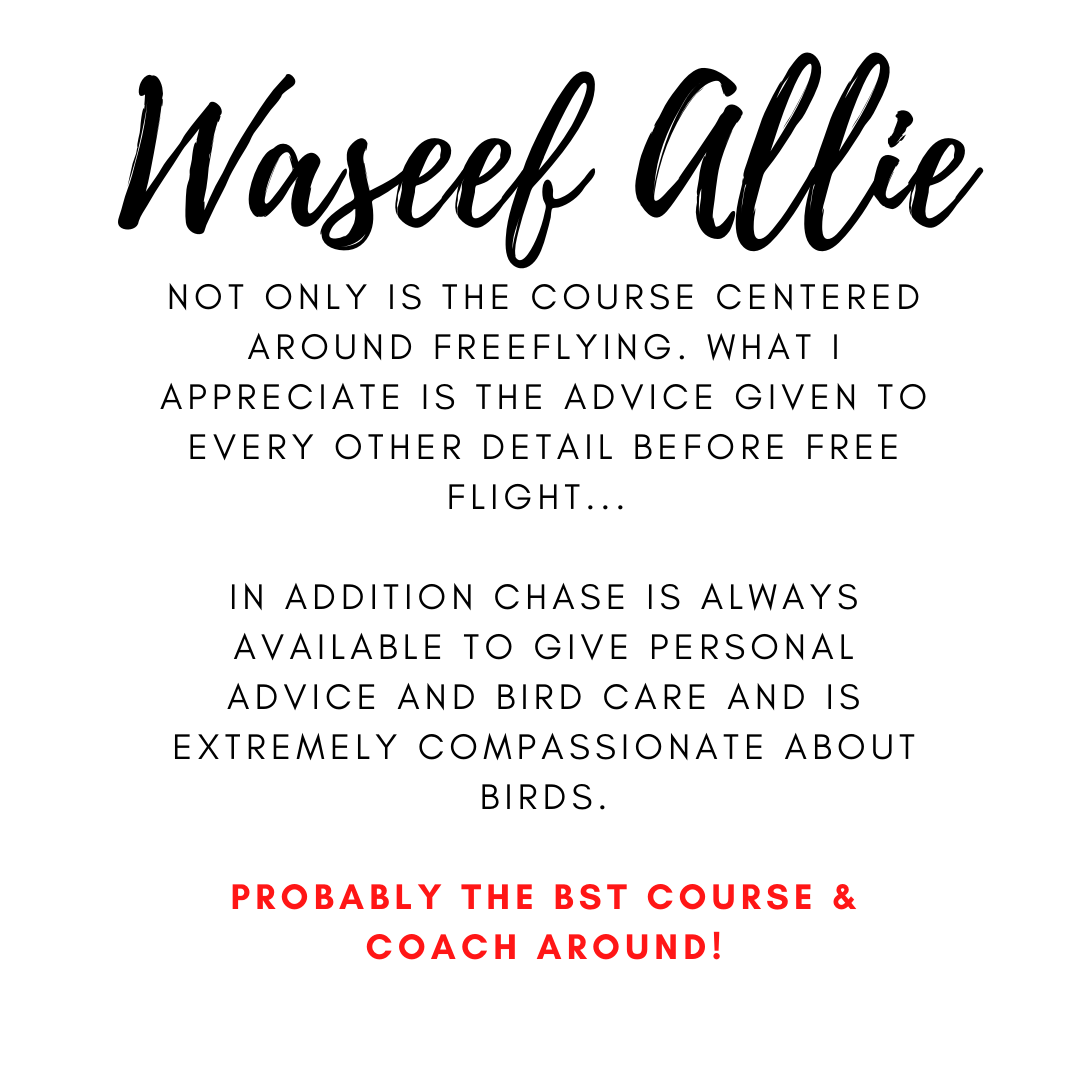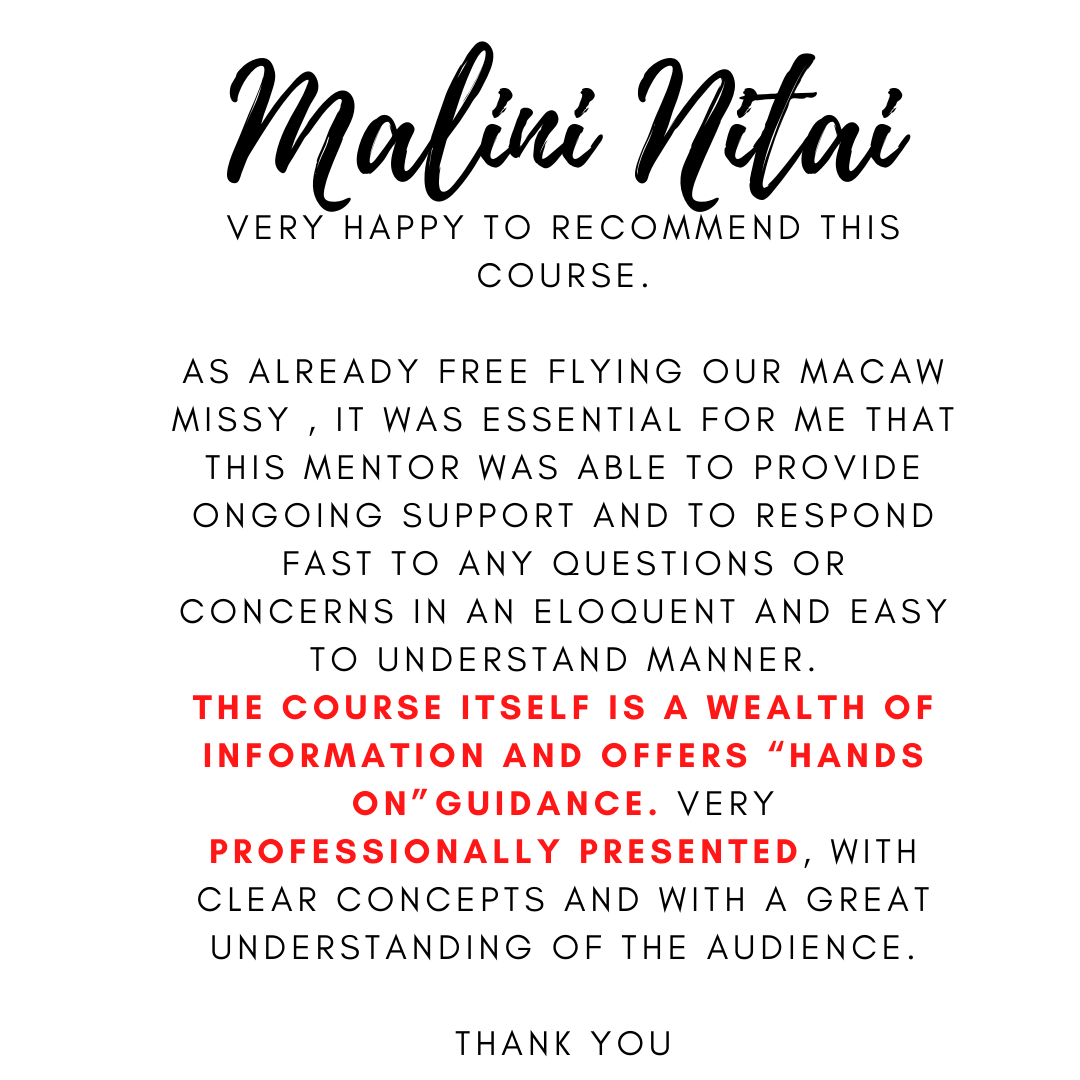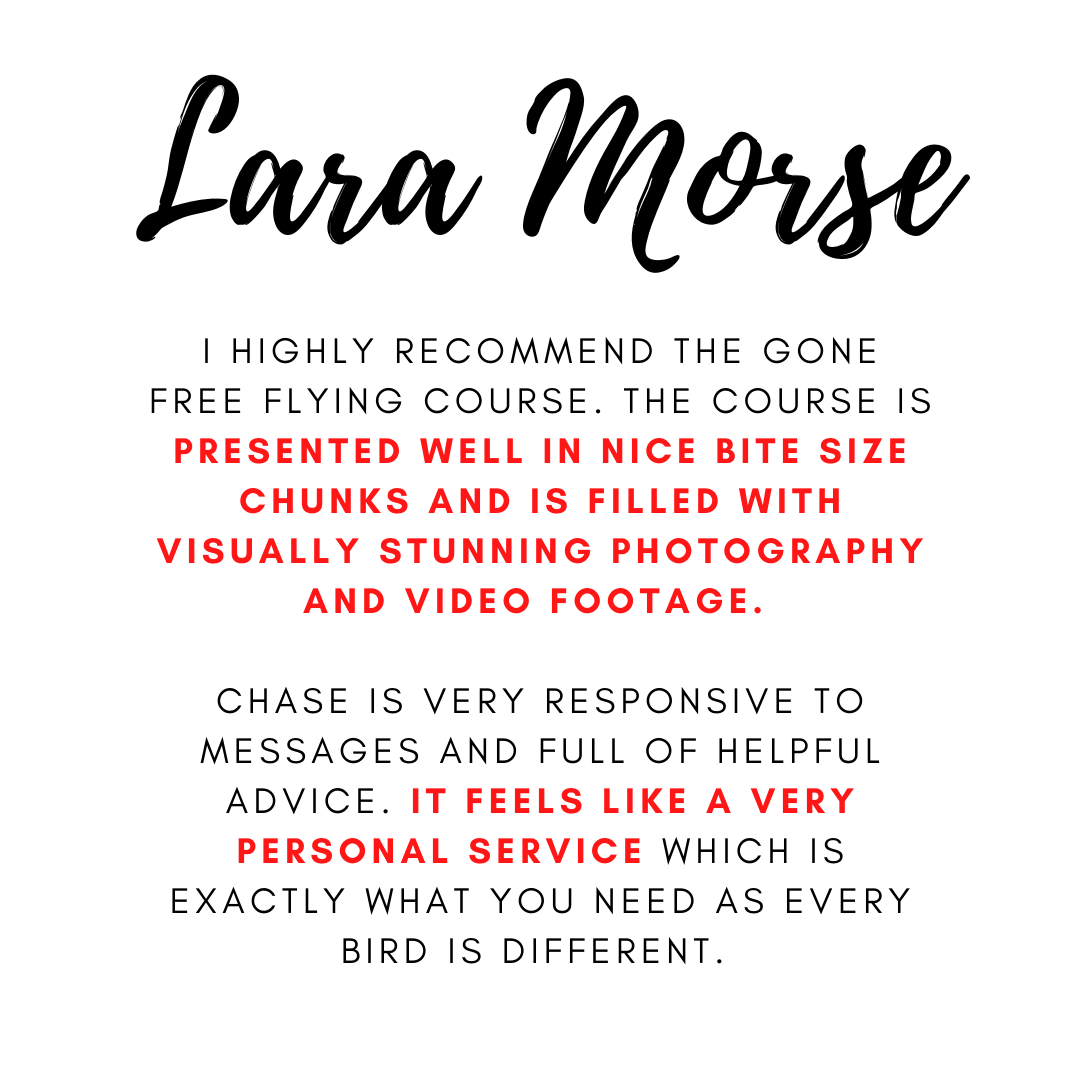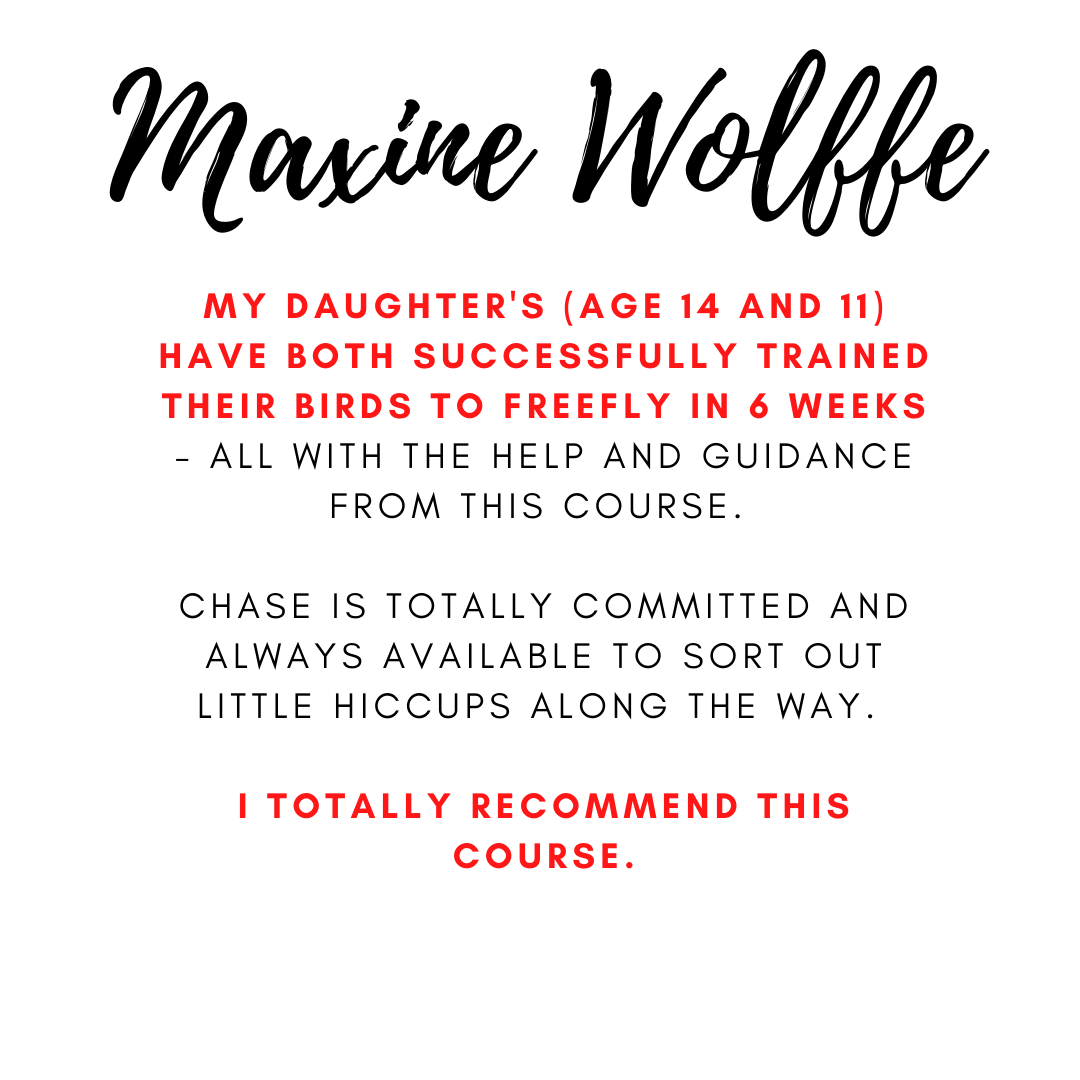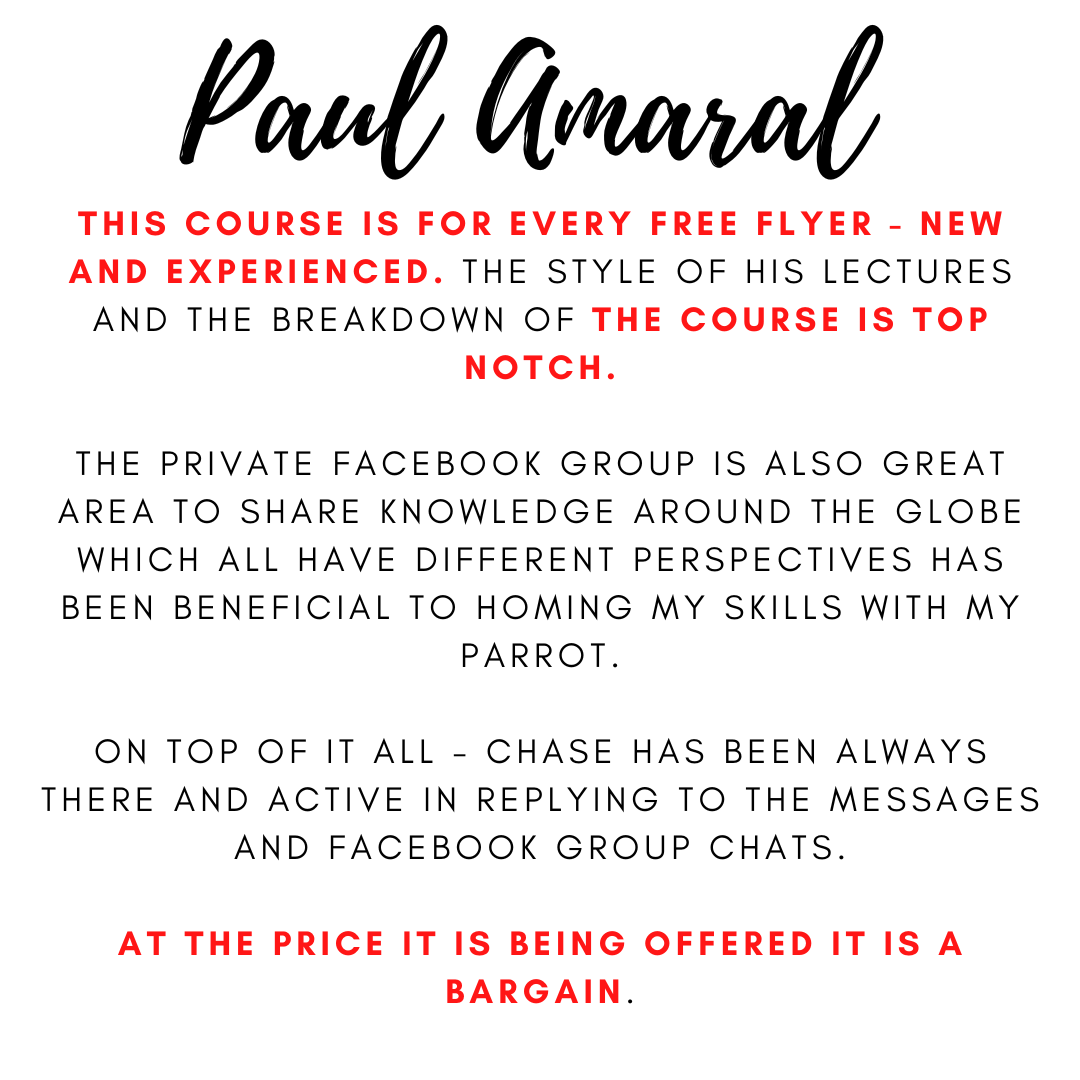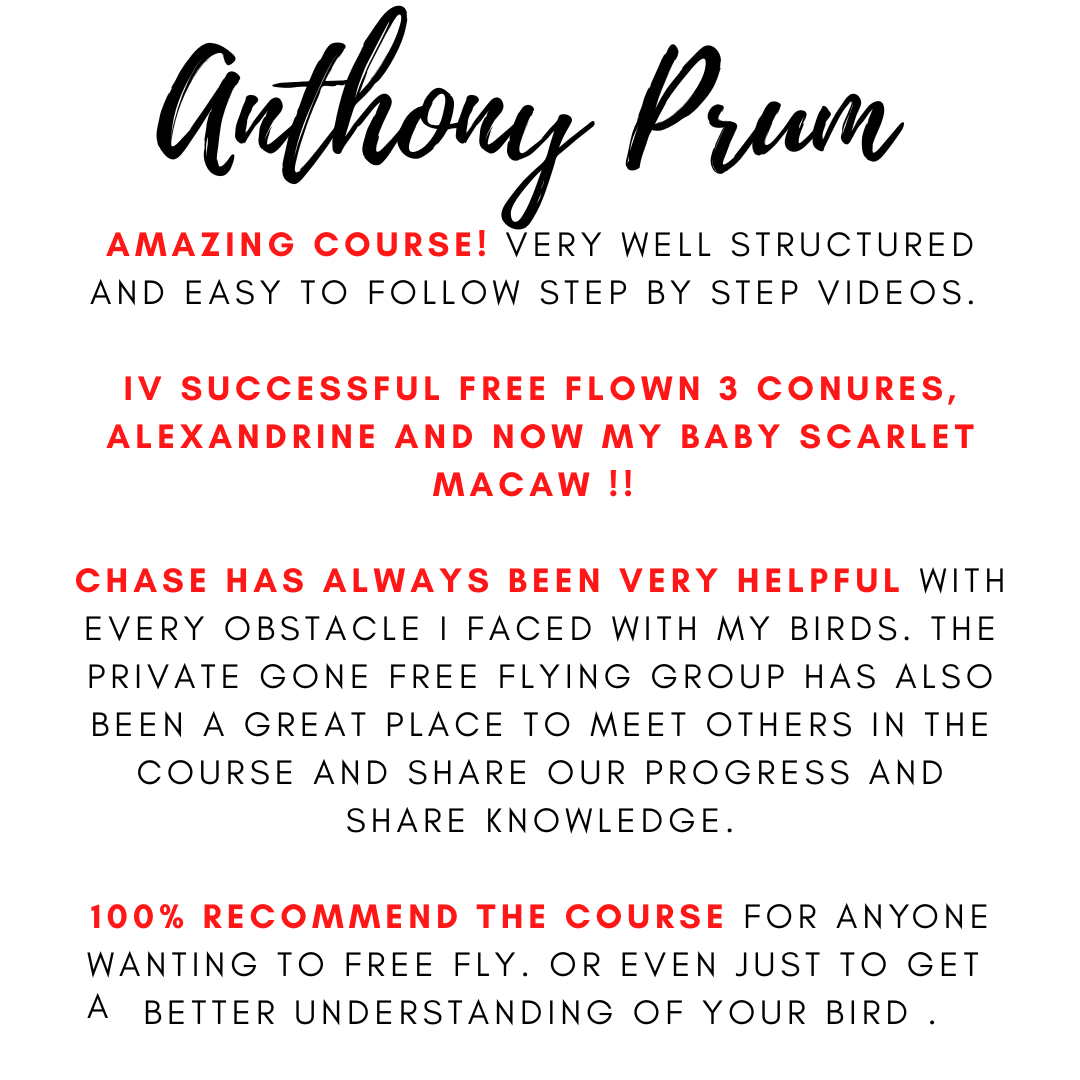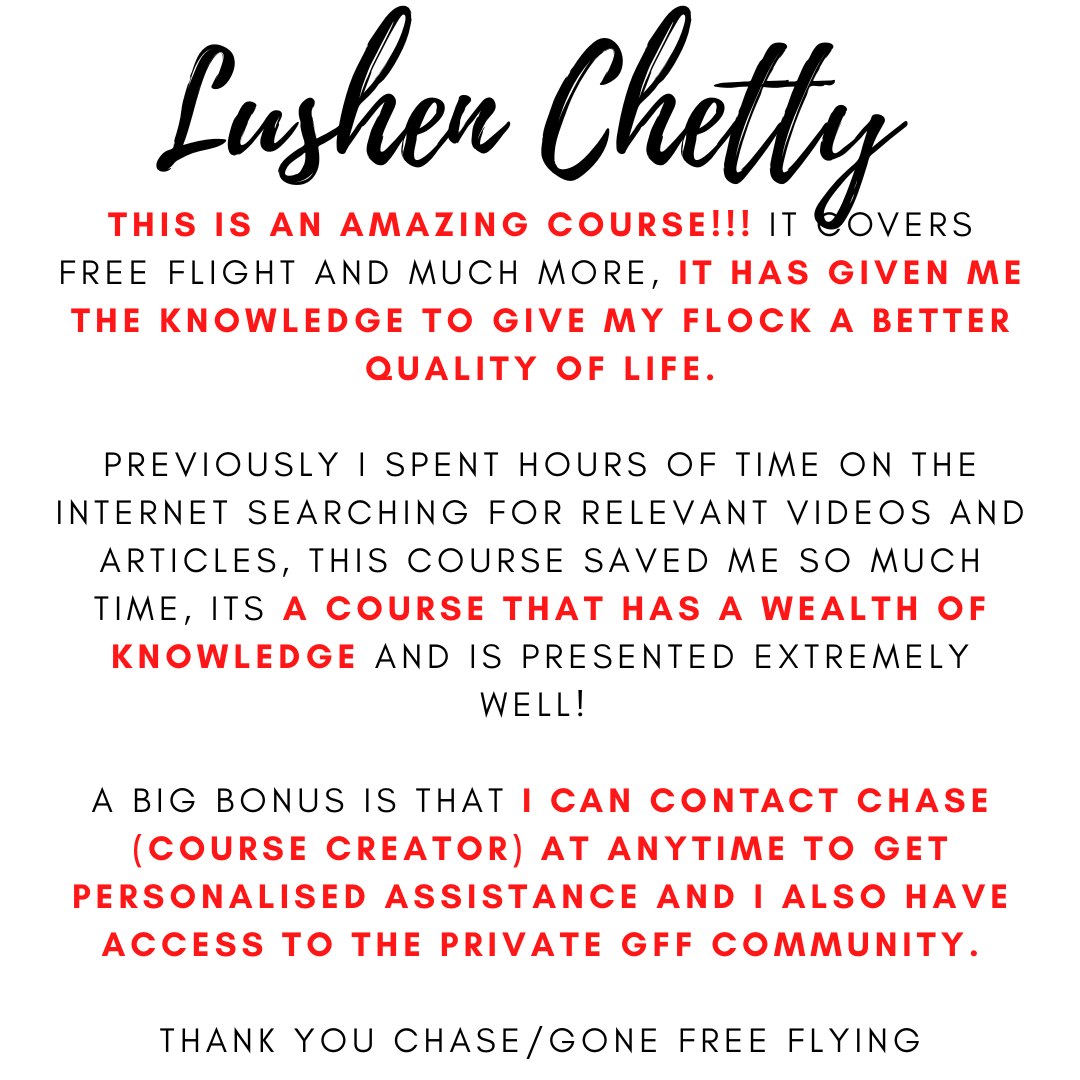 FREQUENTLY ASKED QUESTIONS


Do you offer Skype consultations?
Yes, I do! I charge $75 per hour for Skype consult.

Would face to face consultations be better?

There is allot of value when it comes to face to face consults and I do offer in person and videoconferencing consultations however, generally it is not a feasible option for the learner. The hours of video content I have placed into this course would be very difficult to replicate in person and it would not be budget friendly. 
With my background in videography, I have carefully structured and captured the footage to give you the best instruction. I personally learn in a very specific way, I'm a visual learner and when it comes to practical training most people are visual learners, so I created this course to be very visually engaging, assisting the learner in retaining focus and grasping concepts far more easily. 
With the amount of topics this course covers, it would be a very tedious process learning over videoconferencing or in person. The lectures captured in my course allows one to pause, rewind and replay allowing one to take the course at their own pace, as we all learn differently. Learning over videoconferencing or in person does not give one that opportunity, in fact there is so much theory to grasp that it's essential for the learner to take it at their own pace rather than at the instructors, or pressured by the time limit of the session. My course also gives the member the convenience of viewing the content at what ever time they like and the luxury of going through the content in the comforts of their own home. 
I feel in person mentorship could be very handy once a learner has completed a course, so they have a thorough understanding before entering into a one on one. In person mentorship can give one further confidence during their first flights, to have someone experienced present. 
I personally might not be physically present but my course members do have a direct line to me for more personalised feedback, they also have access to the Gone Free Flying community allowing the learner to ask questions for group feedback and the the opportunity to meet up with more experienced flyers in their region of the world.
Over all, my course has given my members enough confidence to take the necessary steps without further in-person assistance.
I have essentially created a course I wish would have existed when I first started learning how to free fly.

What stands out to most members?
Members have a direct line to me & access to peer mentoring too, giving further opportunity to network.
The videos give you the opportunity to take this course at your own pace.
The visuals allow you to grasp concepts easier and makes learning far more engaging.
The videos allow you to pause, rewind, and repeat lectures for ease of learning.
Members enjoy seeing the progress of parrots in practical training sessions towards free flight.

Will I be able to free fly my bird? 
I highly suggest sending me an email before purchasing this course to discuss your specific bird, as the success of flying your bird depends on a few factors, like:
If your bird is a good candidate for free flight (willing, able and species related).
How you intemperate the information taught.
How you execute the learnt behaviour.
If you will be committed to training.
How does mentorship work? 
You will have access to my personal email to ask questions, however for more general questions, take advantage of peer mentoring by posting questions to the community Facebook group. 
How long do I have access to the course?
Platinum Membership gives you life time access to current and all future content.
Gold Membership gives you access for 2 years.
Silver Membership gives you access for 12 months.
Bronze Membership gives you access for 6 months.
What if I am unhappy with the course?
Unfortunately no refunds will apply.
Please understand that I have put a lot of time and effort into creating a course that offers high value and education for a wide range of people. As a result I do not offer any refunds after you have purchased the program. I do however value your feedback and will consider this when updating or creating future programs.
Please contact me in order to see if this program is right for you, [email protected]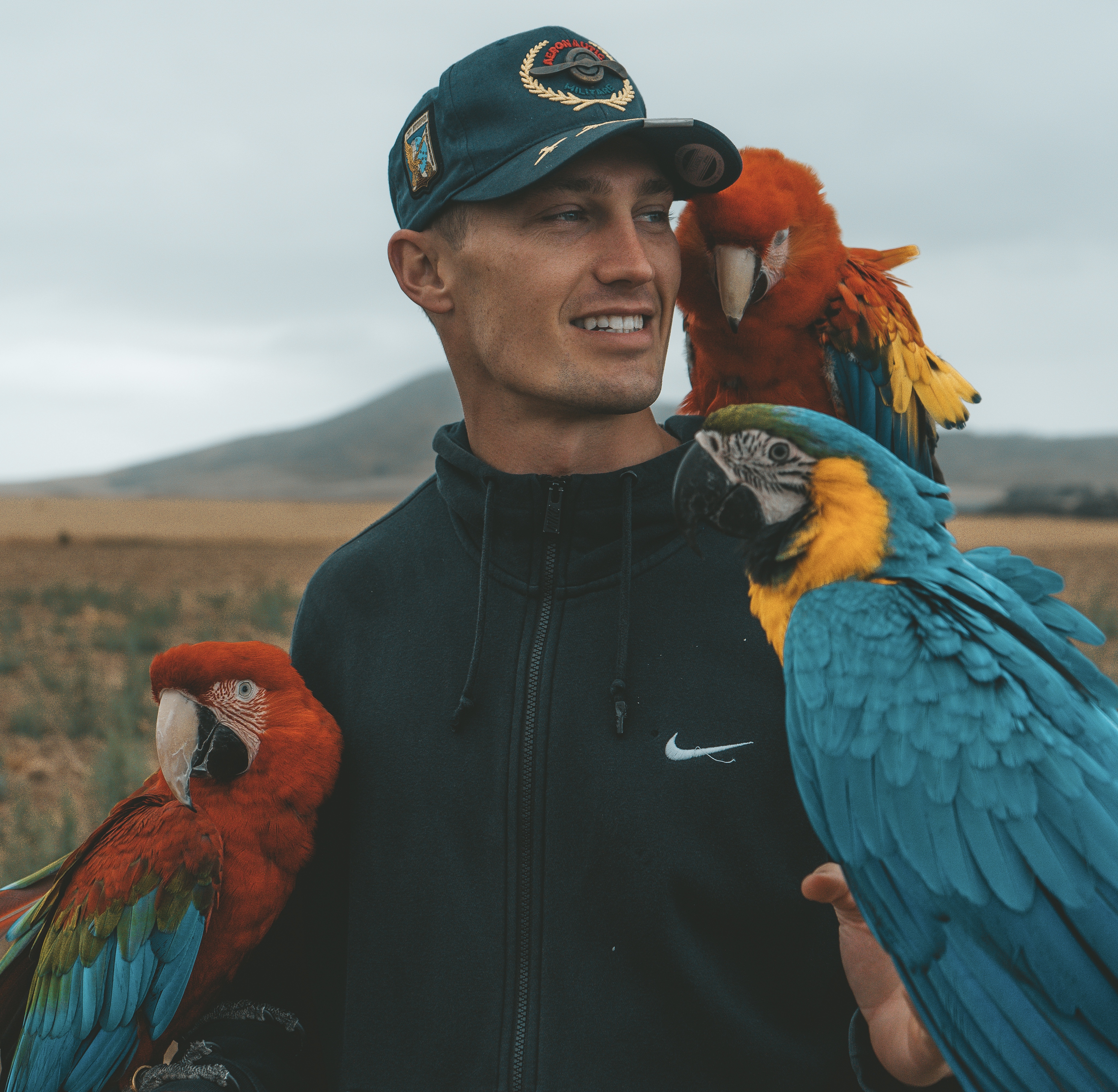 My goal is to provide a platform that educates the viewer how to approach free flight training safely and also to give parrot owners a new perspective on parrot keeping, whereby the bird experiences the comforts of being a pet and its natural ability to fly freely.
Free flight is a beautiful, exhilarating, and highly rewarding journey for both parrot and handler. Flight is an important component of enriching our parrots life. 
This course, is a guide to giving your bird a better quality of life through Free Flight.

READY TO JOIN?

Select one of the 4 membership options below to enroll. Please contact me in order to see if this program is right for you [email protected]

DISCLAIMER
NOTICE TO ALL CUSTOMERS/USERS OF GONE FREE FLYING SERVICES AND PRODUCTS: 
-
Parrot training and free flight takes a ton of hard work and dedication in order to be successful. Gone Free Flying online Parrot Course is designed to help and guide you with methods I have used to teach my own birds. I do not make any guarantees about your own ability to get results with the information I have provided. I have worked incredibly hard to achieve my results and cannot guarantee you are willing to put in the same amount of work. 
-
I'm here to help by giving you advice to move you forward and shorten your learning curve, however nothing on this page, linked pages or any of my websites or emails is a promise or guarantee of free flight or any other learned behaviour.
-
Results may vary and testimonials are not claimed to represent typical results. All testimonials are real. These results are meant as a showcase of what the best, most motivated parrot owners have done and should not be taken as an average or typical results.
-
The progress of my birds or other students stated on my site, course or in my ads, are my personal results and those of other students who have taken this course. Please understand my outcomes or those of my students are not typical, I'm not implying you'll duplicate them (or do anything for that matter). Your results will vary and depend on many factors …including but not limited to your work ethic, understanding of the information taught, execution of the information and if your bird is a good candidate. Every parrot is different and they come with different personalities and different behavioural issues.
-
You should use your own best judgment prior to making any decision pertaining to your parrot. By virtue of visiting this site or interacting with any portion of this site (or linked pages), you agree that you're fully responsible for the teaching you make and any outcomes that may result. Engaging in free flight involves risk that your bird(s) may be injured, lost or killed, that you or your bird(s) may be injured by a fellow participant's bird(s) or you or your birds may become ill by contact with fellow participants or their birds. You acknowledge that the free flight program will take place outdoors on varied terrain and as such presents risks of falling, injury, exposure to the elements and wildlife. You voluntarily choose to participate in the free flight program and accept all risks associated with doing so. 
-
You are releasing GONE FREE FLYING (Pty) Ltd,  representatives and related companies from any claims. If you're not willing to accept the above, please DO NOT PURCHASE THIS COURSE OR PRODUCTS ADVERTISED.
-
If you have any questions about the GONE FREE FLYING PARROT COURSE? 
Please email [email protected]